February 11, 2012
Q: What advice would you give to small businesses with limited SEM budgets?
A
: First, make sure you have a
website monetization
strategy in place so that you budget your dollars based on the best converting keywords. The best advice is to optimize your search engine marketing campaign by evaluating how much you can spend in a day and how quickly you go through your budget. l Look at the data—where is your search traffic coming from and what time of the day does it convert the best? Day parting is important in addition to day of the week scheduling. My recommendation—do what the data tells you. Allocate your budget based on the day and time where your campaign converts the best. That will help you figure out how to most effectively spend your budget.
Small business SEO
is another channel that should be well optimized.
Q: Should they invest in all major search engines including AOL, Bing and Yahoo or just focus on Google?
A: Google is a double-edged sword. It's what most people use, yet it's also the most expensive and by a long way. You can get a CPC through Yahoo, Bing and MSN for a fraction of the cost. However, you lose a large amount of visibility if you don't go with Google. Ultimately, it depends on the industry. Google can squeeze out smaller clients if they have limited budgets due to high CPCs. AOL ad network has a similar AdWords interface as Google but clicks are limited only to AOL search.
Be very careful about CPCs as most businesses would jump into Google AdWords. It's advisable to also launch on Microsoft's AdCenter platform. Click prices are that much more affordable. In my experience, AdCenter gets smaller size prospects and companies. There is better quality traffic on Google which is beneficial for larger companies, but MSN and Yahoo may be better for smaller companies.
Q: You have extensive experience in hospitality, how can geo-targeting be leveraged for the hotel industry such as when booking hotel rooms for travel?
A: Geo-targeting is very effective. By looking at the data for high-end luxury hotels, we looked at trends by location. Based on organic search data, we would figure out where the majority of bookings were coming from geographically, and which cities they were most commonly booking in. From there we would decide where to run pay-per-click ads. In this particular instance, people in the San Francisco Bay and NYC areas were typically booking weddings and were frequent travelers to Hawaii. This way you can run campaigns specifically targeting those two areas for travelers.
Q: Within the hotel industry, do you find that most conversions (reservations) occur over the phone or online? Why do you think this is?
A: The majority of reservations are made online. This is customary as it is much easier because you can see the price, dates, and etc. You can visually see everything that you need to see. Over the phone, you can't see comparisons as you can easily do online. Online, guests can actually see photos of the rooms, the quality of the rooms, and browse for a suite or smaller rooms. People look at the website and call sometimes, but the majority of bookings happen online.
People 'on the go' during travel, for example, may book using their mobile phones, including those that are traveling because it is easier. Procrastinators, or last minute travelers, are another audience that may book reservations on the phone.
Q: How have you optimized search campaigns to support this and increase conversions?
A
: Today there are more and more
mobile websites
. Major hotel brands have apps and web versions of their websites to accommodate the majority of travelers that book reservations online. Tablet reservations are also on the rise. Using a smartphone makes it easy to press 'click to call' rather than making a reservation through the website since there's too many clicks involved and the size of the website on the mobile phone makes it more difficult to use.
Q: There is no silver bullet in SEM–what are some best practices you recommend for SEM, specifically in the hotel and hospitality industry?
A: There are 7 key best practices business should implement in their paid search campaign.
Allocate you budget where it's most effective. From a top down perspective, it should be which search engine to invest in. Spend in the channel and network within the channel that provides the best results and continually optimize based on your budget performance. There shouldn't be a hard set budget. It should be fluid and continually changing based on results. Invest your budget where it performs best.
Test, test, test. You won't know a thing until you test everything. You won't know which search engine works best for you until you test it.
Leverage SEO. The benefit of SEO is that there's no media cost. SEO is proven to be the best and most effective channel for small businesses because although you do need to pay a management fee, there is no media cost. Small businesses may not be able to afford both costs, management and media, so SEO is the most effective alternative.
Web analytics is the most important part of any SEM campaign. An accurately tracking web analytics program is key, which shows if SEO or SEM performs best, which channel within SEM is performing the best and which network within each channel. Within search engines, it is important to look at keywords such as top-performing keywords. Even if you have a finite budget, you may find that 75% of your revenue comes from these top-performing keywords. If this is the case, you may consider running a separate campaign for these keywords. Web analytics is most important—the data doesn't lie.
Timing. Look at ad copy and ad groups that are performing the best, specifically looking at geo targeting, time of day and day of week. Look at your budget and spend your money where it is most profitable, whether it's Google.com geo-targeted to New England on Mondays from 1-5pm. If that's the case, you want to ensure your campaign is always running during this prime period and prime location using prime keywords. Allocate your budget where it is most effective.
Utilize sitelinks in paid search ads. 'Sitelinks' is feature in Google AdWords that allows you to add additional buttons directing users to a page on your website. This is important for small advertisers because local businesses may have customers that want to call instead, so using a feature like the 'click to call' phone link is important and effective, especially for making reservations.
Custom landing pages. These are very useful because they are customized specifically to what you're selling. You want to drive people to the wedding package page, for example. This might be a one-off occurrence. It's a page that is an extension of the website, but is custom-built for making conversions to sale as easy as possible. Also, the benefit of relevant content is that it benefits quality score. Most importantly, the more relevance there is between keywords, ads, and landing pages, the lower your CPC.
Q: What are some pitfalls that you've encountered in your experience?
A: Here are a few of the most common pitfalls I've encountered:
When using Google AdWords, many are under the impression that it's "easy to do", and they set it and forget it. You need to know how to use it effectively to get any return out of it. It's unfortunate to hear businesses say, "We tried it in-house and drove traffic to our home page, but it didn't work for us." You need the most direct path to a sale or conversion.
Going live without web analytics. Web analytics is the most important part of an SEM campaign.
Going live without a clear SEM campaign goal in mind. The idea of "Let's run it because we think we should" doesn't work. You need to measure the return, the effectiveness of the campaign and optimize it.
Q: What role does SEM play in the multichannel landscape, especially with the increasing influence of smartphones and tablets? How does this further change the landscape for marketers?
A: Tablets can be specifically targeted using Google AdWords. On the other hand, you don't have this capability on MSN. Google AdWords is the only SEM vendor that can do this that I know of. SEM compared to other channels is very effective since it's very much a direct response type of program. Contextual ads are really like display buying, except you're doing it through a network. SEM is very effective and is a must have. You can argue that with the growing success of SEM, Google is more targeted—intent is much clearer. Search and intent is important. So the only cautionary part of paid search is the price.
People are still using mobile and it's increasing. Mobile ads are really good for mobile apps. If your CTR is low, SEM may still be effective on tablet devices and mobile phones for brand awareness and visibility. In the near future, smartphones may become bigger and be equipped with larger screens and a faster connection. This may lead to more money and higher CTRs. I don't think there's a difference between a tablet and laptop in terms of CTR. The 'click to call' and 'download app' links directly in ads seem very effective since there are less clicks involved to get the number to call for example.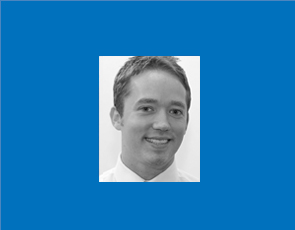 Mike Coughlin (@mpc85) is on of the founders of Mixed Digital, a boutique digital marketing agency.  
Mike is an avid technology enthusiast and Boston native, and has been working in the Digital Media space for over 10 years now, including managing high profile search marketing accounts for clients such as Humana, Four Seasonx, Wharton School of Business, Sony, BMW, Playboy Golf, SAP and Sirius Satellite Radio.
 

https://www.searchdecoder.com/wp-content/uploads/2016/08/sd-small-logo-1-300x138.png
0
0
Matthew Capala
https://www.searchdecoder.com/wp-content/uploads/2016/08/sd-small-logo-1-300x138.png
Matthew Capala
2012-02-22 17:31:00
2016-08-17 20:48:00
SEM Insider Tips: Michael Coughlin Decodes PPC Strategies for SMBs