There were many fireworks as we closed 2013 and eagerly jumped into 2014.  But before we strap ourselves in for the wild ride ahead let's reflect on some of the great social media memories of 2013:
Twitter successfully becomes a public company
Facebook's recovery from its slightly embarrassing IPO
Unveiling/revealing "twerking" Miley
Introduction of Twitter's Vine
YouTube's viral sensation of the Harlem Shake
"Selfie" being added to the Oxford dictionary
10 Influential Social Media Quotes in 2013
With the increasing amount of curiosity and ambition, Social media has forced us (willing or not willing) into a period of exponential change.  Believe it or not, Social Media has encouraged interaction, communication and consensus while stimulating creativity and will continue to evolve as we grow and innovate.  Now before I continue on the evolving social media tangent let me bring it back to my original thought.   During 2013, Social Media (i.e. Twitter) has allowed me to follow influential people that impacted my way of thinking through various quotes and articles.  Today, I would like to share with you 10 Influential Social Media Quotes that has resonated with me during 2013.
 


 
#1 Seth Godin: "Marketing is no longer about the stuff you make, but about the stories you tell."
#2 Ben Grossman: "Are you spending more time thinking about what you are going to post next, or what you are going to do next that's worth posting?"
#3 Jay Baer: "Focus on how to be social, not on how to do social" 
Bonus:  "Passion is the gasoline of social media" – Jay Baer
#4 Charlene Li: "Twitter is not a technology.  It's a conversation.  And it's happening with or without you." 
#5 Rick Wion: "Our head of social media is the customer" 
#6 Scott Stratten "Stop Marketing. Start Engaging"
#7 Erik Qualman: "We don't have a choice whether we do social media, the question is how well we do it"

#9 Simon Mainwaring: "One of the greatest challenges companies face in adjusting to the impact of social media, is knowing where to start."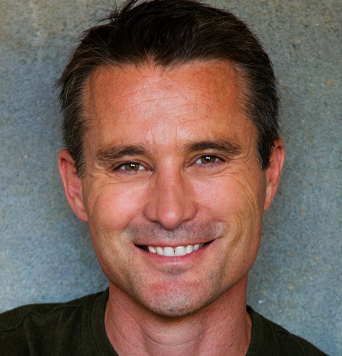 #10 Bill Murray: "If Google doesn't know the answer, then it's not a question"
The quotes are an indication of just how powerful social media has become.  I'm excited for the next chapter and you better believe I'll be on that digital bandwagon waiting for the next influential quote(s) and article(s) during 2014.
What other quotes have you come across during 2013 that impacted your way of thinking? 
Put them in the comments field below.  Let's expand this list!
 


 
https://www.searchdecoder.com/wp-content/uploads/2014/02/Socialmedia2013.png
352
620
Bryndee Carlson
https://www.searchdecoder.com/wp-content/uploads/2016/08/sd-small-logo-1-300x138.png
Bryndee Carlson
2014-02-27 17:43:37
2017-05-15 17:47:57
Good to Know: 10 Influential Social Media Quotes in 2013